Users & Groups
Your organization can have multiple users and groups to manage different stores and different parts of the merchanthub. The admin for the organization can manage who can view the different views and which groups that should have access.
Navigating to Manage Access​
*The following chapter will be about Manage Access which you will find if you click on the link "Manage Access" which you can find in the dropdown menu when clicking on your name in the top right.
Invite users​
For inviting a user, the person that is inviting needs to have the "Access Management" permissions.
Click on "invite user" button.
Fill in Name and email.
Choose which group the user should be added to.
Click on Send Invite.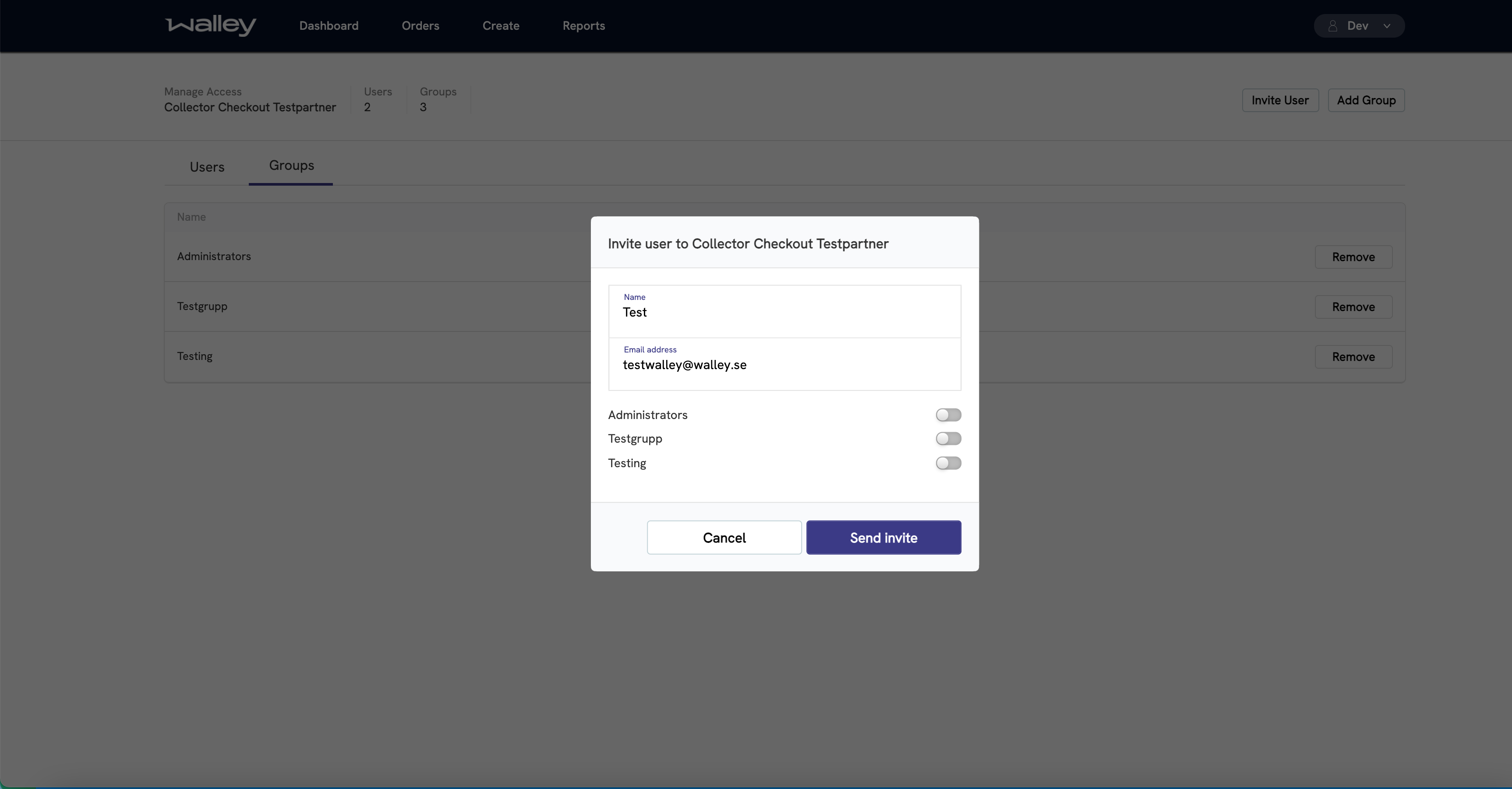 Create groups​
Groups can be created under the organization for splitting access rights.
Click on "Add group".
Fill in the name of the group.
Click on "Create Group".
Follow the steps after the group is created and click on "Set Group Permission".
Set the desired permissions for the newly created group by checking the checkboxes.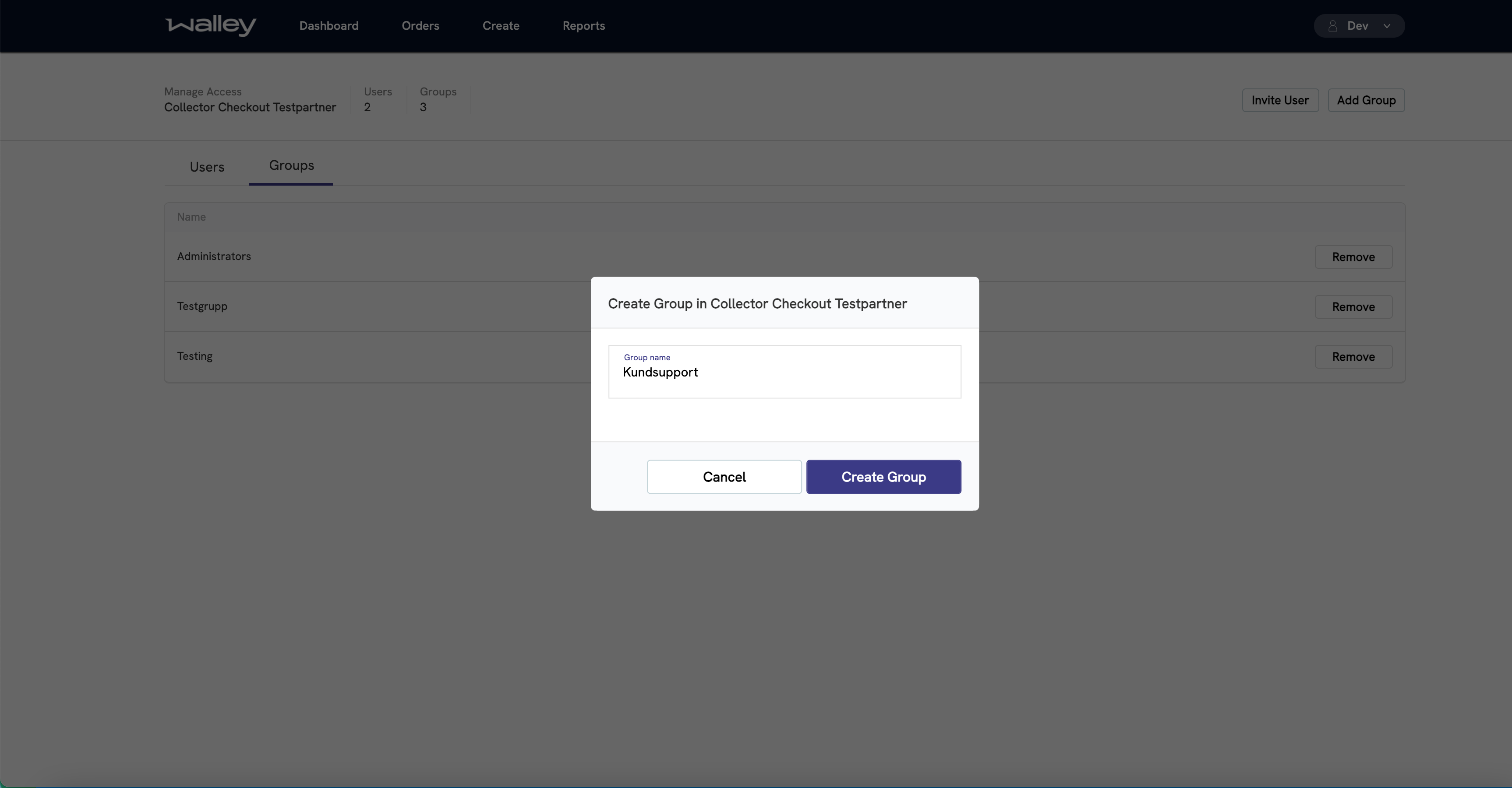 Add user to group​
Only Users that have accepted an invite can be added to a group.
Go to the tab "Groups".
Click on the group that you want to edit.
Add the user by choosing the user in the dropdown select in the top right and clicking "Add user".